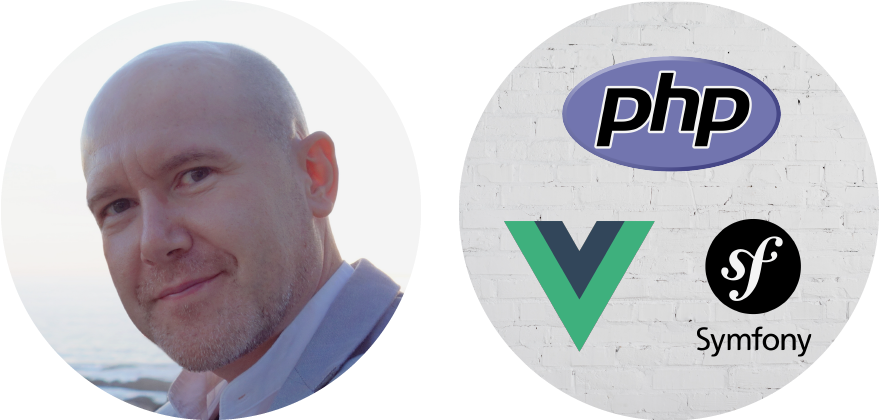 About me
My name Loïc, I am a certified Symfony 5 developer . I live in France in both Lille and Paris cities depending on the projects I work on. I am a PHP and Symfony developer since 2006; I started with the 0.6 version, which was released in February 2006: it was 17 years ago yet. I have been working every day with it ever since then, in many many projects. I am now working as a freelance as of 2012. I contribute to open-source projects when I can find the time. Before working as a freelance, I worked for the SQL-Technologies company where I was associate and part of the executive committee.
My primary stack is PHP/Symfony/JavaScript/Vue.js, but of course, I can work with anything. Lately, I discovered Go (Golang), and I am developing this skill on an open-source project I have launched on May 2020. I also used it to create highly optimized APIs for my last customer.
Experience
I only had one customer during the last eight years. I guess I was doing a good job. :)
February 2012 - April 2020
PHP/Symfony Lead developer for the Figaro Classifieds company (freelance).
This is my last mission. Figaro Classifieds is an affiliate of the well known "Le Figaro" French newspaper. One of its most popular websites is the Cadremploi job board. For this company, I worked on the Figaro Etudiant, Kelformation and Cadresonline websites. Those three websites have more than two millions uniques visitors a month (Cadresonline has been integrated into Cadremploi).
February 2000 - November 2011
IT engineer for the SQL-Technologies french company (employee and associate).
In this first professional experience for this IT services company. I worked on multiples projects for many customers. It allowed me to use a large panel of different technologies. Some references: MrTed, Ma Résidence, Deneuville chocolates, Sensio, Nordnet, Laboratoire Lilly France, Allomatch, Splitgames...
Education
I have two degrees in computer science: A "DUT (Bac+2)" and a "Licence GMI (Bac+3)". I started to work right after my studies in 2000.
Legal notices
This site is edited by the Strangebuzz company. Director of publication: "Vernet Loïc". Check out my societe.com page. All rights reserved .

Strangebuzz EURL
RCS Paris 538 591 975 00015
Code APE 6201Z
N° TVA : FR 86 538 591 975
10 rue de Penthièvre
75008 - Paris - France
contact [a t] strangebuzz [d o t] com